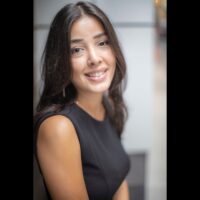 Maria Abreu
Assistant Editor, Forbes
Biography
Maria Abreu is an Assistant Editor at Forbes covering money and markets. Before joining Forbes, she worked at NextEra Energy, Inc. developing media relations campaigns in the energy industry. She graduated from Stetson University with a degree in Finance, and has a master's degree in Journalism.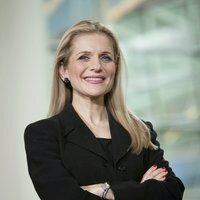 Melike Ayan
TV Reporter, Bloomberg
Biography
Melike Ayan is the New York Correspondent for Bloomberg HT Television, where she provides in-depth coverage and analysis of major economic and business trends. Melike, who joined Bloomberg in 2010, has anchored and reported segments around the globe including at the IMF, World Bank meetings, the New York Stock Exchange and NASDAQ. She earned a bachelor's degree in business administration from Marmara University in Turkey, and an MBA in finance, accounting and marketing from Rutgers University in New Jersey.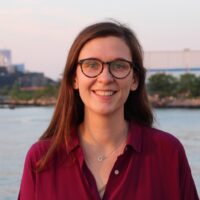 Shannen Balogh
Finance Reporter, Insider
Biography
Shannen Balogh covers payments and fintech on the finance team at Insider with a focus on the future of how we shop, pay, and get paid. Prior to Insider, Shannen was an analyst at Goldman Sachs. She graduated from NYU with a degree in journalism and politics in 2017 and is based in New York.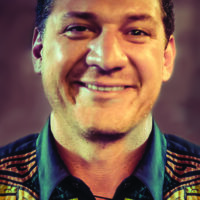 Joe Bousquin
Senior Reporter, Construction Dive
Biography
Joe Bousquin is a Senior Reporter for Construction Dive. Joe has been covering construction since 2004. A former reporter for the Wall Street Journal and TheStreet.com, Joe focuses on the trends and challenges shaping the future of construction, development and real estate.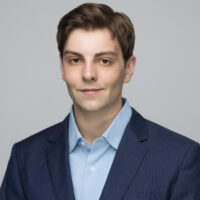 Robin Bradley 
Associate Editor, Banking Dive
Biography
In college, Robin Bradley was the head editor of the bilingual Russian-English newspaper "Gazeta." Prior to joining Banking Dive, Robin worked as an editor for a government contractor and then a financial news website. Robin has written for the New America Weekly and Vanderbilt Historical Review.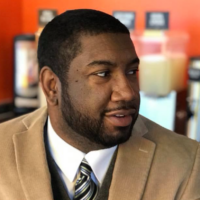 Khristopher Brooks 
Reporter, CBS News
Biography
Khristopher Brooks is a reporter for CBS MoneyWatch covering issues ranging from economic inequality and housing to bankruptcies and the business of sports. Khristopher, a Detroit native, has covered business and economic development for the Rochester Democrat & Chronicle and the Bristol Herald Courier.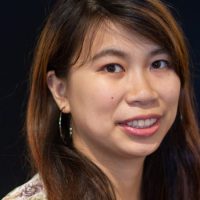 Rosalie Chan
Senior Reporter, Insider
Biography
Rosalie Chan is a senior reporter covering enterprise tech at Insider. She covers companies like Google Cloud, Amazon Web Services, Microsoft, Intel, Alibaba Cloud, Atlassian, GitHub, VMware, and more. She focuses on topics including cloud computing, developer companies, chips, and open source.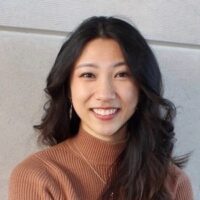 Ruiqi Chen
Reporter, Bloomberg Industry Group
Biography
Ruiqi Chen covers the legal industry for Bloomberg Law. Her reporting often features diversity in the legal industry, and she writes a Q&A series about the relationships between legal chiefs and their outside counsel. Ruiqi graduated from Northwestern University last year.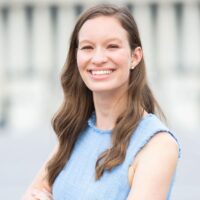 Rachel Cohrs
Washington Correspondent, STAT News
Biography
Rachel Cohrs is a Washington correspondent for STAT, reporting on the intersection of politics and health policy. She previously worked at Modern Healthcare and Inside Health Policy. Rachel earned a degree in journalism from the University of Southern California.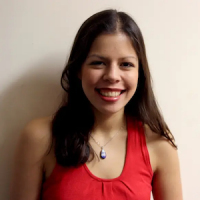 Hayley Cuccinello
Senior Finance Reporter, Insider
Biography
Hayley Cuccinello is a senior finance reporter at Business Insider. She covers the world's richest people and wealth management. Previously, she was a wealth reporter and assistant editor at Forbes, where she profiled unknown billionaires and covered the business of entertainment.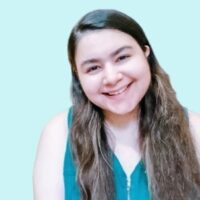 Sana Dadani
Reporter, KTRK-TV
Biography
Sana Dadani is a multimedia journalist born and raised in Houston, Texas. She obtained a BA in journalism from NYU, interned at CNN and MSNBC, and internationally reported while studying abroad in Germany, Australia, Ghana and Cuba. Her career spans digital news roles at ABC13 Houston and theSkimm.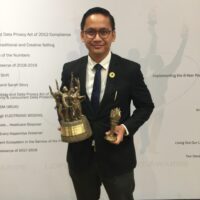 Warren Augustus de Guzman
Reporter, ABS-CBN
Biography
Warren de Guzman has been with ABS-CBN for nearly 16 years assuming various roles including writer, producer, and anchor. Currently, he is ABS-CBN's veteran business correspondent. He is also a founding member of the ABS-CBN Data Analytics Team, and an advocate of financial literacy and inclusion.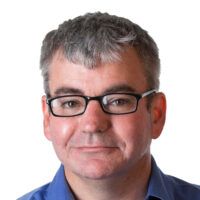 Paul Demko
Cannabis Editor, Politico
Biography
Paul Demko has been Politico's cannabis editor since 2019. Prior to that, he spent four years covering health insurance. Before joining Politico, Paul served as Modern Healthcare's Washington Bureau Chief. In addition, he spent more than a decade working for various publications in Minnesota.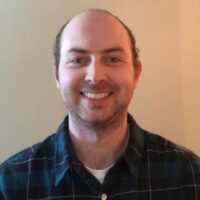 Kevin Dowd
Staff Writer, Forbes
Biography
Kevin Dowd is a staff writer at Forbes. He is the creator of Deal Flow, a newsletter about M&A, private equity and other deals and financial news. Before that, he wrote about private equity and venture capital at PitchBook and graduated from the University of Washington in 2014.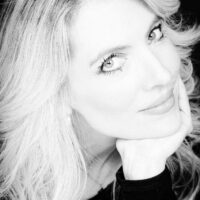 Giovanna Drpic
Freelance Journalist, FOX News
Biography
Giovanna Drpic is a journalist selected by Facebook to write for its new newsletter platform, Bulletin. Her newsletter is called Generation Sí! It focuses on Latino entrepreneurship in Florida. She also freelances on the Politics Team for FOX News – D.C. & has significant experience as a reporter.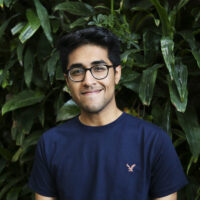 Temur Durrani
National Business Reporter, BNN Bloomberg
Biography
A globe-trotting newshound, Temur Durrani covered protests in Hong Kong, graffiti art in India and Pakistan, crashes in Alaska, politics in Ottawa, enterprise in the Maritimes, city hall in three cities and even the Raptors' historic run to the NBA final — before becoming a business reporter.
Jessica Fenol
Business Section Editor/Reporter, ABS-CBN
Biography
Jessica Fenol has been in the journalism field for about 15 years. Despite her experience in various journalism genres, she found her calling in being a business journalist. She may not be the best out there, but she has the thirst for knowledge and the drive to continuously improve herself.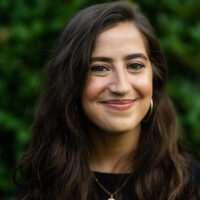 Stefani Fernández
Associate Editor, Harvard Business Review
Biography
Stefanie Fernández is an Associate Editor for HBR.org. She has worked previously at The Atlantic and NPR Music. Her work has appeared in NPR, Pitchfork, SPIN, and Miami New Times, among others. Her poetry has been published in the BreakBeat Poets' anthology LatiNext.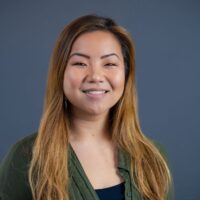 Sarah Fuller
Editor, Transport Dive
Biography
S.L. Fuller is an editor for Transport Dive and Supply Chain Dive. Previously, she was an aviation journalist reporting on the helicopter and avionics industries for Rotor & Wing International and Avionics International.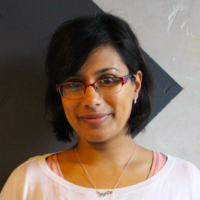 Shona Ghosh
Senior Tech Editor, Insider
Biography
Shona Ghosh is a senior technology editor at Insider. Her UK-based team produces news, features, and investigations behind Insider's paywall, mostly focusing on technology startups and giants. In 2019, she won technology journalist of the year at the UK Tech Awards.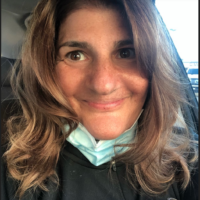 Kerima Greene
Senior News Producer, CNBC
Biography
A 25-year CNBC veteran and prolific idea generator, Kerima has made significant contributions across dayside, cnbc.com and CNBC Events. Kerima's deep editorial skills and broad experience has helped shape the network's global coverage of business, economics, geopolitics and technology.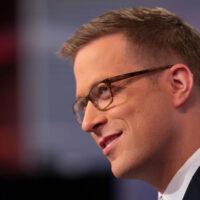 David Gura
Correspondent, NPR
Biography
David Gura is a New York-based business correspondent for NPR, responsible for the network's coverage of Wall Street. Previously, he was an anchor and a correspondent for MSNBC and NBC News, and Bloomberg TV and Radio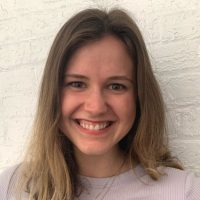 Eliza Haverstock
Wealth Reporter, Forbes
Biography
Eliza Haverstock is a wealth reporter for Forbes, where she reports on the world's richest people and calculates their net worths. Eliza has written about fintech, personal finance, SPACs and markets. Previously, she covered private equity for PitchBook and industrials for Bloomberg.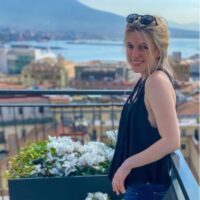 Morgan Hines
Travel and Consumer News Reporter, USA TODAY
Biography
Morgan Hines is a travel and consumer news reporter and editor working for USA TODAY. Through the pandemic she covered the cruise industry and continues to do so. She is interested in the travel industry, fashion, spirits and more. Before entering the workforce, she attended Georgetown and Columbia.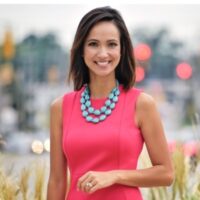 Lydia Hu
Correspondent, FOX Business Network
Biography
Lawyer turned journalist, Lydia Hu, joined the FOX Business Network in February after 5 years as a local news reporter and fill-in business anchor. The Emmy-Award winner combines experience in enterprise, investigative, and feature storytelling. She now relishes the business beat.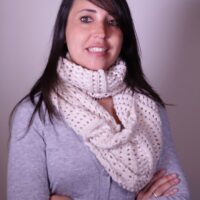 Rosa Jiménez Cano
Editor at Large, Invertia
Biography
Rosa Jiménez Cano is a seasoned bi-lingual journalist with over 12 years of experience at the #1 Spanish-language newspaper in the world, EL PAÍS. She was the first Spanish speaking Silicon Valley correspondent. During the past three years, she has been involved in VC. She opened Invertia in the US.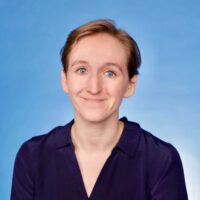 Abigail Johnson
Multimedia Reporter, CNBC
Biography
As a Multimedia Reporter for CNBC, Abigail Johnson "AJ" Hess covers the changing ways people learn and work, focusing on higher education, student debt, and the labor force. Her previous interviews include presidential candidates, elected officials, and business executives.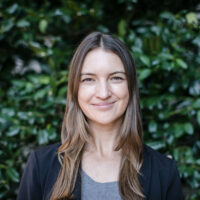 Anna Kaiser
Economic Mobility Reporter, The Miami Herald
Biography
Anna Jean Kaiser covers economic mobility for the Miami Herald. Previously she was a freelancer based in Brazil, where she covered politics, deforestation and public security for outlets like the Guardian, the AP, BBC, Washington Post and New York Times.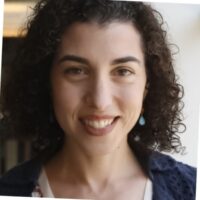 Emily Kopp
Business Editor, NPR
Biography
Emily Kopp has been an editor on NPR's business desk since March 2020. Earlier, she edited All Things Considered. Emily previously reported and hosted for Federal News Radio in Washington, D.C., and helped launch a freelancer collaborative called The VJ Movement in the Netherlands, among other things.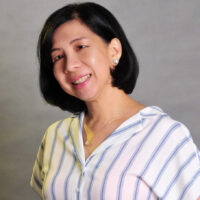 Monique Lachica
Assignment Editor, ABS-CBN
Biography
Monique Lachica has been a journalist for over 25 years. Starting as a business reporter, she went on to produce business/stock market shows. After covering the Palace and Congress, she became the producer of a primetime newscast. Now, she is an assignment editor, leading the afternoon newsgathering team.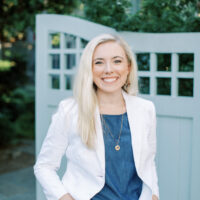 Sydney Lake
Writer, Fortune
Biography
Sydney Lake graduated from the University of Richmond's journalism program and interned on the production desk at CQ Roll Call. She then served as assistant editor at Virginia Business magazine. She now writes for and helps produce business school rankings for Fortune magazine's education section.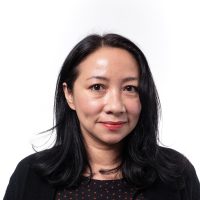 Anne Marie Lee
Copy Editor, CBS MoneyWatch
Biography
Anne Marie D. Lee began her career in journalism as an editor at Nielsen Business Media. From there she worked as a web producer at Newsweek.com, eventually moving on to write for various news outlets including Reuters and FOX Sports. She now works as a copyeditor at CBS MoneyWatch.
Savannah Maher
Reporter, Marketplace
Biography
Savannah Maher is a reporter for Marketplace, where she focuses on rural and tribal affairs. She got her start as a reporter covering Indigenous communities across Wyoming and the Mountain West region. She's based in Albuquerque and teaches journalism at the Institute for American Indian Arts.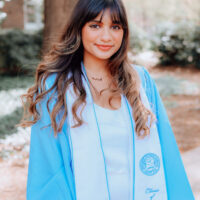 Ramishah Maruf
Associate Writer, CNN Business
Biography
Ramishah Maruf is an associate writer at CNN Business. Previously, she had interned at The Washington Post, CNN and the Sun Sentinel. She graduated from the University of North Carolina at Chapel Hill in May 2021, where she was an editor at The Daily Tar Heel.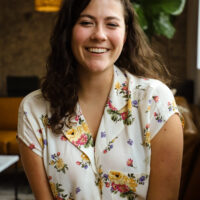 Jessica Mathews
Writer, Fortune
Biography
Jessica Mathews is a finance reporter and columnist at Fortune, primarily covering IPOs, investing, wealth management, crypto, and venture capital. Formerly, she was a former wealth management reporter at Financial Planning magazine and the Editor of the student newspaper at The King's College.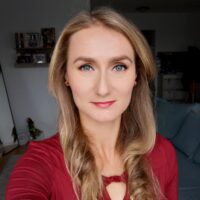 Alina Matis
Senior Reporter, Panorama.ro
Biography
Alina Matis is an award-winning Romanian journalist, with over 13 years of experience, mostly covering Foreign Affairs. She is currently a Senior Reporter for Panorama, a business outlet in Romania. She was a correspondent at NATO and EU institutions and covered stories from all over the world.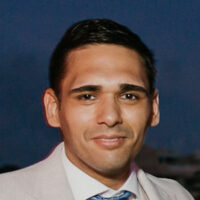 Theron Mohamed
Senior Reporter, Insider
Biography
Theron  Mohamed was born in the US, grew up in Guyana, and now lives in the UK. He's obsessed with Warren Buffett, enjoys financial podcasts, and likes analyzing what the best investors and companies are doing. He loves talking to interesting people and turning those conversations into compelling stories.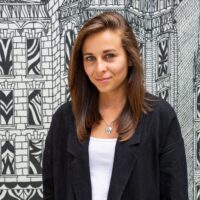 Brit Morse
Assistant Editor, Inc. Magazine
Biography
Brit Morse is an assistant editor at Inc. where she covers the intersection of public policy and private business. She has a B.A. from Denison University in creative writing and music performance. Originally from Canandaigua, she currently resides in Brooklyn, New York.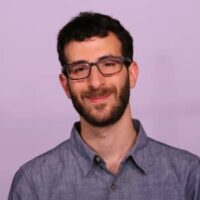 Jordan Novet 
Technology Reporter, CNBC
Biography
Jordan Novet covers Microsoft for CNBC's website. He has written for newspapers in Mississippi and Oregon and for technology news outlets such as Wired.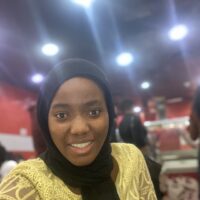 Adesewa Odusoga
Reporter/Producer, TVC NEWS
Biography
Adesewa Odusoga is a business journalist who graduated first-class in her first degree and obtained excellent results in her Masters's degree. She has conducted numerous thought-provoking interviews with big stakeholders across different sectors of the economy and reported problem-solving stories in finances.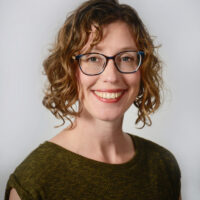 Amanda Peacher
Senior Reporter, Marketplace
Biography
Amanda Peacher covers the economy as a senior reporter at Marketplace. She's filed stories as an editor and reporter for NPR, the Mountain West News Bureau, Oregon Public Broadcasting, The World, Here and Now, and more. She also teaches as an editor/instructor at UC San Diego.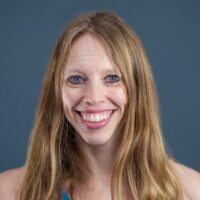 Megan Poinski
Senior Reporter, Food Dive
Biography
Megan Poinski covers all aspects of the food business for Food Dive. She has worked on The Washington Post's homepage team and was an editor at The Washington Times. She has covered state-level legislatures in Maryland and the U.S. Virgin Islands, and started her career as a reporter in Ohio.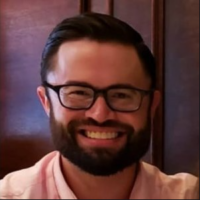 Mark Reeth
Associate Editor, Insider
Biography
After graduating from the College of the Holy Cross, Mark Reeth decided to pursue his dual passion of writing and investing. He took a position as a freelance writer with The Motley Fool, and his writing has appeared in US News & World Report and Seeking Alpha. Today he is an editor at Insider.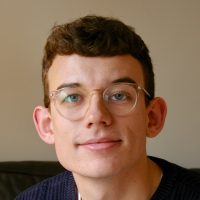 Harry Robertson
Markets and Economics Reporter, Insider
Biography
Harry Robertson is a markets and economics reporter with three years' experience, for Insider. Before that he was an economic reporter at the London newspaper City AM and an intern at the Financial Times. He graduated with a degree in Politics from Cambridge University in 2018.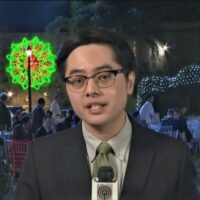 Bruce Rodriguez
Business News Reporter, ABS-CBN
Biography
The only son to a singer mother and an engineer father, Bruce Rodriguez has always been juggling between his creative and intellectual sides. That's why he became passionate about business news, where he's able to marry his creative juices and strong intellect to produce comprehensive but engaging stories.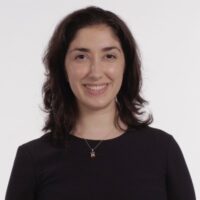 Rebecca San Juan
Real Estate Reporter, The Miami Herald
Biography
Rebecca San Juan is a real estate reporter for the Miami Herald. She graduated from Mount Holyoke College and was a 2020 fellow in the Poynter-Koch Media & Journalism program. Outside of work, she enjoys drinking tea with coconut milk and chatting with friends.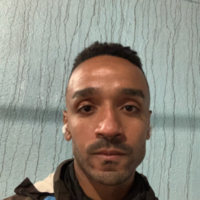 Talmon Smith
Economics Reporter, The New York Times
Biography
Talmon Smith is an Economics Reporter for the New York Times. He was born and raised in New Orleans. Talmon came to the Times in 2018. Before joining the paper he was the assistant to the editor in chief at GQ.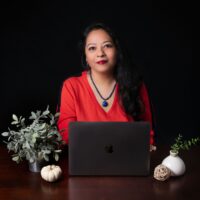 Sujata Srinivasan
Senior Producer, Connecticut Public Radio
Biography
Sujata Srinivasan is a Senior Producer (Business & Health) for Where We Live, a news-based talk show on Connecticut Public Radio/WNPR, an NPR member station. She is currently writing a biography of Dr. Rachel Chacko. Proceeds to be donated to the pediatric unit of CMC Vellore, India, a nonprofit.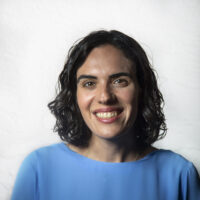 Letitia Stein
Investigative Reporter, USA TODAY
Biography
Letitia Stein is an investigative reporter specializing in health care at USA TODAY. Her reporting has spurred Congressional reforms and prompted hospitals to curb billing abuses. A Yale University graduate, she was a national correspondent at Reuters and covered health for the Tampa Bay Times.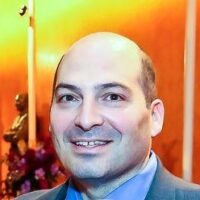 Alex Tanzi 
Editor, Bloomberg News
Biography
Alex Tanzi joined Bloomberg News in January 2001 to cover U.S. and Canadian economic statistics and create the widely used ECO page on the terminal. Before joining Bloomberg, Alex was a consultant with the Finance and Risk Management division of the InterAmerican Development Bank and World Bank.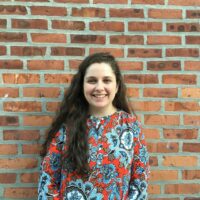 Talia Tirella
Producer, Cheddar News
Biography
Talia Tirella is a producer for Cheddar News's "Closing Bell" program. She loves earnings reports, watching market trends, & reporting on consumer-focused stories. In her spare time, she likes to take long walks around NYC, cook, read, & listen to over 100,000 minutes of music on Spotify a year.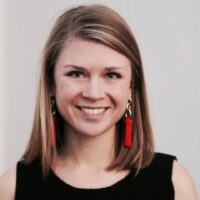 Courtney Vinopal
Breaking Business News Reporter, Quartz
Biography
Courtney Vinopal is a breaking news reporter at Quartz covering business and the global economy. Prior to joining Quartz she was a reporter at PBS NewsHour, where she covered stories at the intersection of the economy, policy, and culture. She's also worked for France 2 and Washingtonian magazine.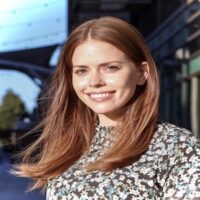 Natalie Walters 
Business Reporter, The Dallas Morning News
Biography
Natalie Walters is an award-winning reporter who covers banks, specialty lenders, wealth management, private equity and other money topics for the Dallas Morning News. She was previously based in New York where she reported for The Motley Fool, TheStreet and Business Insider.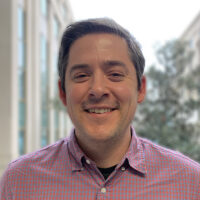 Jeff Wells
Lead Editor, Industry Dive
Biography
Jeff Wells went to college to become the next great American magazine writer, but instead became a grocery reporter. He is perfectly happy with this, though. He has a front-row seat to watch the rapidly evolving ways we buy food in the U.S. He lives in Seattle with his wife and daughter.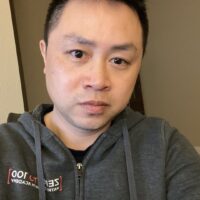 Jun Zheng
Senior Reporter, Sina
Biography
Jun Zheng is the senior tech reporter of Sina.com, based in Silicon Valley. He mainly covers mobile internet, social media, electric vehicles and consumer electronics devices. The top executives he interviewed include Apple CEO Tim Cook, Google CEO Sundar Pichai, Alibaba Chairman Jack Ma, etc.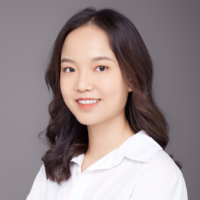 Huiling Zhou
Company News Reporter, Reuters
Biography
Huiling Zhou is a company news reporter at Reuters in Beijing, where she writes about updates on major Chinese companies and the financial market. Prior to that, she interned in Shenzhen covering South China with a focus on the tech.