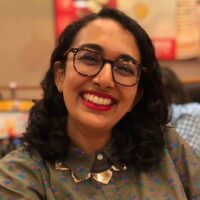 Aditi Bhandari
Data Visualisation Developer, Reuters
Biography
Aditi Bhandari joined Reuters as a data visualisation developer in 2019 and previously worked at the Hindustan Times. She interned at several U.S. newsrooms after graduating from Northwestern University in 2017, where she was a Knight Lab student fellow.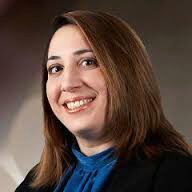 Christina Cheddar Berk
Editor, CNBC
Biography
Christina Cheddar Berk is the editor of CNBC Pro's Investing Trends. She joined CNBC in 2006 to help launch the network's website after spending more than a decade at Dow Jones.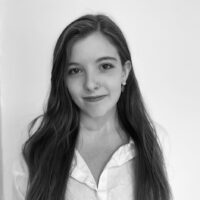 Morgan Chittum
Investing Reporter, Insider
Biography
Morgan Chittum is a New York-based investing reporter at Insider, covering all things crypto. Prior to Insider, she wrote about decentralized finance, NFTs and other emerging tech for Blockworks. Previously, she was a street reporter, covering crime at New York Daily News.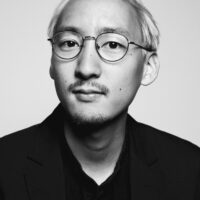 Andrew Chow
Journalist, TIME
Biography
Andrew R. Chow is a staff writer for Time Magazine. He has previously written for the New York Times, Pitchfork and NBC News.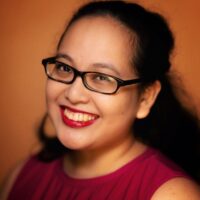 Emilia David
Reporter, Insider
Biography
Emilia David is a reporter for the VC team at Insider covering fintech, LPs and emerging funds. A graduate of the CUNY Graduate School of Journalism, she is based in New York. Her work has appeared in Venture Capital Journal, WatersTechnology, American Metal Market, CNBC.com, DNAinfo and BusinessWorld.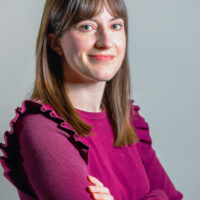 Allison DeAngelis
Reporter, STAT News
Biography
Allison DeAngelis covers biopharma startups and venture capital for STAT News. Prior to joining STAT, Allison reported on the drug industry for Insider and the Boston Business Journal. In 2016, she was named the Washington Newspaper Publishers Association's News Writer of the Year.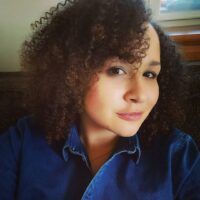 Stacy Elliott
Senior Writer, Decrypt Media
Biography
Stacy Elliott started covering crypto in 2021, first at TheStreet and then Decrypt, where she's currently a senior writer. Before that, she spent three years working in tech risk at Goldman Sachs, led the data reporting team at Fortune and has been a data reporter at Bankrate and The Star-Ledger.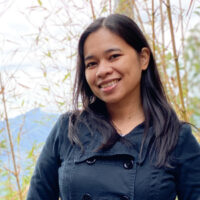 Jessica Fenol-Barrios
Business Section Editor, ABS-CBN Corp
Biography
Jessica Fenol has been in the media industry for over 15 years. She witnessed how the industry evolved and how journalists are keeping up with changes. As a multi-platform journalist, she has a background in news gathering, news writing, business reporting, scriptwriting & TV production among others.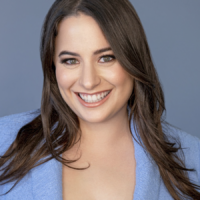 Alexandra Garfinkle
Senior Tech Reporter, Yahoo! Finance
Biography
Alexandra Garfinkle is a Senior Tech Reporter for Yahoo! Finance. Previously, she worked at Financial Times Specialist, The Deal and Forbes. She's a graduate of The University of Chicago and New York University, and is based in Los Angeles.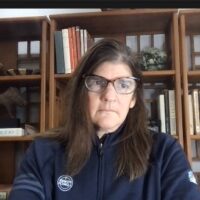 Kerima Greene
Senior Editorial News Producer, CNBC
Biography
Kerima Greene is a 25-year veteran at CNBC Business News. Prior to CNBC she was a presidential press secretary and the CEO's communications head at Citi.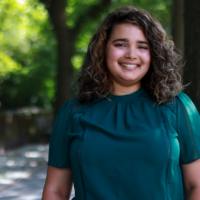 Sarah Huffman
Reporter, Technically Media
Biography
Sarah Huffman is a technology and business reporter at Technical.ly Philly and a Report For America Corps member. Before Technical.ly, Sarah was a freelance reporter for the local Bronx newspaper, Norwood News. She is a 2021 graduate from Fordham University.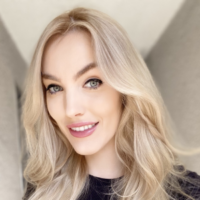 Kate Irwin
Reporter, Decrypt Media
Biography
Kate Irwin is a staff writer and reporter at Decrypt. She also has bylines with Input, Dot Esports, Game Rant and US News. Kate has a B.A. from UC Berkeley in English Literature and an M.F.A. in Writing from Columbia University in New York.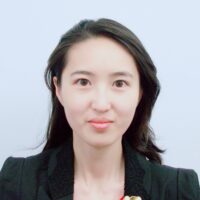 Sandra Kang
Reporter, Tencent News
Biography
Sandra Kang currently serves as a reporter for Tencent News. She covers global business news and China-related business trends. She also produces a series of documentaries on topics such as how technology innovation will continue to reshape our daily lives in the future.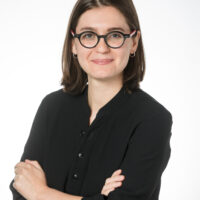 Lora Kelley
Reporter Fellow, The New York Times
Biography
Lora Kelley is a reporting fellow on The New York Times Business desk. Her writing on technology, surveillance and cultural change has appeared in The New York Times Magazine, The Atlantic, Vox, The Nation and GQ. She was previously on the editorial staff of The New York Times Opinion section.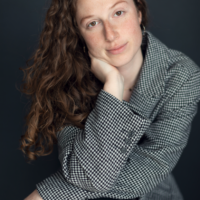 Demi Lawrence
Apparel Reporter, Portland Business Journal
Biography
Demi Lawrence is the apparel and general assignment reporter for Portland Business Journal. She reports on Nike, Adidas and other apparel companies, large and small, headquartered in the region. She is originally from Indiana, where she graduated from Ball State University in 2020.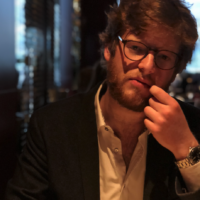 Sander Lutz
Reporter, Decrypt Media
Biography
Sander Lutz is a reporter at Decrypt. Prior to getting into crypto, he worked in the entertainment industry at Hollywood talent agencies like CAA, and in academia at the UC Berkeley School of Law. He graduated from UC Berkeley and has a master's in history from Cambridge.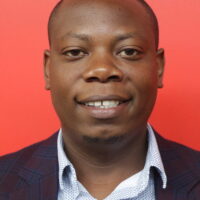 Obey Manayiti
Reporter, PE Hub
Biography
Obey Manayiti started his journalism career in 2011 in Zimbabwe where he covered natural resources and politics. He moved to the US for a journalism fellowship at Harvard in 2019, then went to Columbia University in 2020. He then worked for The Financial Times for six months before joining PE Hub in March 2022.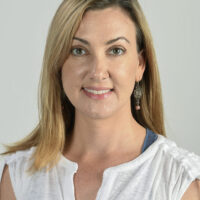 Sandy Mazza
Business Enterprise Reporter, Gannett USA Today/The Tennessean
Biography
Sandy Mazza is a business enterprise reporter at USA Today's flagship southeast title The Tennessean. She investigates business and government incentives; reports on important regional news events as well as timely features.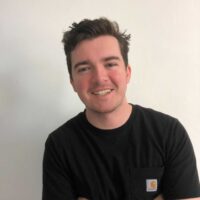 Adam Morgan McCarthy
Reporter, The Block
Biography
Adam Morgan McCarthy has been based in London for the past year, initially freelancing and working for a start-up there before beginning a fellowship at Business Insider. He covers general crypto news and markets.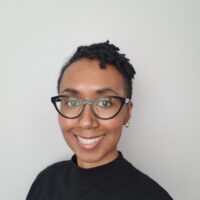 Raquel Moreno
Staff Writer, Risk & Insurance / The Institutes
Biography
Raquel Moreno is a staff writer for Risk & Insurance. She is responsible for writing Brand Studio articles, and compiling the People on The Move and News & Notes installments. In addition to her work as a professional writer, Raquel is dedicated to numerous social advancement causes.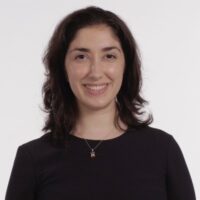 Rebecca San Juan
Real Estate Newsletter Reporter, Miami Herald
Biography
Rebecca San Juan is a real estate reporter for the Miami Herald. She covers commercial and residential real estate news and trends. She also produces the weekly real estate newsletter RE|source. She graduated from Mount Holyoke College.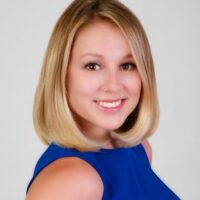 Eleanor Terrett
Journalist, FOX Business
Biography
Eleanor Terrett is a journalist and producer for FOX Business Network. She covers cryptocurrencies, web3, NFTs, DeFi and Wall Street for FOX Business Digital and is the producer for Senior Correspondent Charlie Gasparino.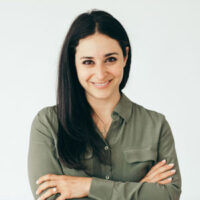 Meredith Turits
Editor, BBC Worklife
Biography
Meredith Turits is the editor of BBC Worklife. She has previously served in senior editorial roles at Time Inc., JPMorgan Chase and more, and is a founding senior editor of Bustle. Meredith has written for publications including the New Republic, Vanity Fair, Rolling Stone and ELLE.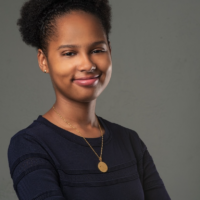 Jasper Ward
Reporter, The Nassau Guardian
Biography
Jasper Williams-Ward is a reporter at The Nassau Guardian in The Bahamas. She covers an array of national and sometimes business topics for the newspaper. Jasper also freelances for Reuters and ABC News. She is interested in the social and economic impacts of climate change in The Bahamas.