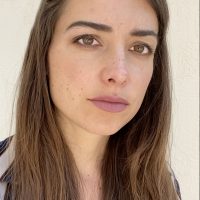 Deborah Acosta
Reporter, The Wall Street Journal
Biography
Deborah Acosta reports on issues related to navigating the workplace in a post-pandemic world, and personal finance related matters for The Wall Street Journal.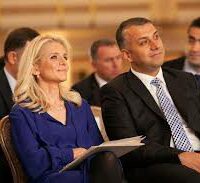 Melike Ayan
Business Reporter, Bloomberg Television
Biography
Melike Ayan is the New York Correspondent for Bloomberg HT Television, where she provides in-depth coverage and analysis of major economic and business trends, including in-depth reporting on global corporations. Ayan, who joined Bloomberg in 2010, has anchored and reported segments around the globe.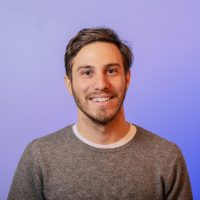 Jeremy Berke
Senior Reporter, Insider
Biography
Jeremy Berke is a senior reporter at Business Insider where he focuses on the emerging cannabis industry. At BI, Jeremy has covered the bumpy rollout of Canada's cannabis legalization, the boom in cannabis companies going public in 2018 (and the resulting fallout), multibillion-dollar mergers between cannabis companies and corporations from other industries, the ongoing health effects from vaporizers, the mislabeling of CBD products, and how the world's largest financial, legal, and political institutions are reacting to and planning for legalization.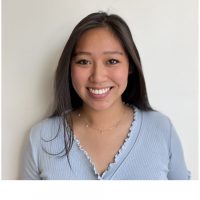 Bianca Chan
Finance Reporter, Insider
Biography
Bianca Chan is a Seattle-based business journalist who delivers deep market reporting to the technology and finance industries. She covers all things financial tech for Insider. Prior, she was an editor at a publication covering automation in financial services.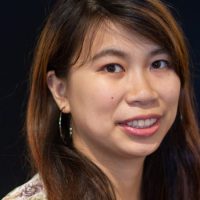 Rosalie Chan
Senior Reporter, Insider
Biography
Rosalie Chan is a senior reporter covering enterprise tech at Insider. She focuses on topics including cloud computing, developer companies, and open source. Rosalie joined Insider after working as a software engineer and freelance journalist.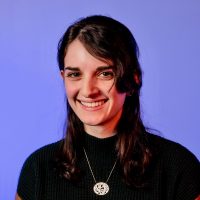 Shoshy Ciment
Reporter, Insider
Biography
Shoshy Ciment is a reporter on the retail desk at Insider where she writes a mixture of investigations, news, and features focused on companies such as Nike, Adidas, and StockX. A graduate of Yeshiva University, her work has been published in The New York Times, Playbill, and Tablet Magazine.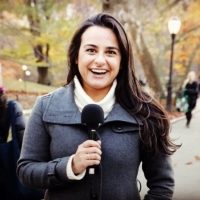 Cameron Costa 
Producer, CNBC TV
Biography
Cameron Costa is a producer for CNBC, working primarily on the network's premier morning show "Squawk Box" and its award-winning podcast, "Squawk Pod." She has written over a dozen articles for CNBC.com, focusing on DEI, tech startups, and venture capital.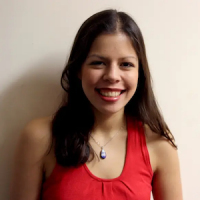 Hayley Cuccinello
Senior Finance Reporter, Insider
Biography
Hayley Cuccinello is a senior finance reporter at Insider, covering wealth management and the world's richest people. She was previously a wealth reporter and assistant editor at Forbes, where she profiled unknown billionaires and worked on flagship lists such as the Forbes 400 and 30 Under 30.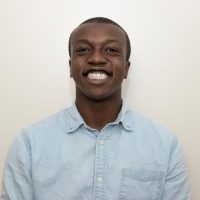 Richard Cunningham
Associate Producer, Marketplace
Biography
Richard Cunningham is a journalist and audio producer, based in the Washington D.C. Metro Area. He currently works as an associate producer for the radio show, Marketplace. He has a bachelor's degree in Media & Communication Studies and is working toward his master's in Journalism.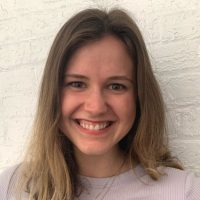 Eliza Haverstock
Assistant Editor, Forbes
Biography
Eliza Haverstock is an assistant editor for Forbes' Money & Markets channel. She is a graduate of the University of Virginia, where she studied history and economics. Previously, Eliza covered industrials for Bloomberg in New York and private markets for Pitchbook in Seattle.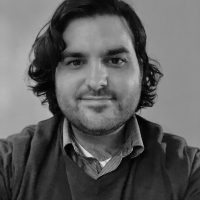 David Hood
Reporter, Bloomberg Tax
Biography
David Hood joined Bloomberg Tax to cover how companies and their tax departments have adjusted to rules, regulations, guidance, and legislation during the pandemic, just as it began in March 2020. He has covered the SBA, tax policy, and how how banks have adopted (or delayed) implementing CECL.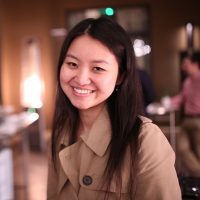 Vicky Huang
Senior Investing Reporter, Insider
Biography
Vicky Ge Huang is a senior investing reporter at Insider. Previously, she covered the US wealth and asset management industries for AdvisorHub and Citywire USA. Before that, she covered breaking news for TheStreet and The Associated Press. Vicky graduated from Columbia Journalism School in May 2016.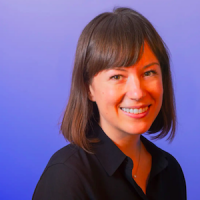 Hayley Hudson
International Managing Editor, Insider
Biography
Hayley Hudson is Insider's International Managing Editor.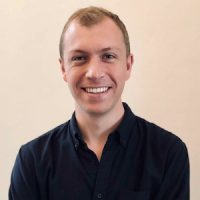 Carter Johnson
Junior Finance Reporter, Insider
Biography
Carter is a reporter on the finance team at Business Insider covering consumer banking and fintech. Prior to Business Insider, Carter worked at Bloomberg News and in foreign exchange trading. He has a master's degree from Columbia Journalism School and is based in New York.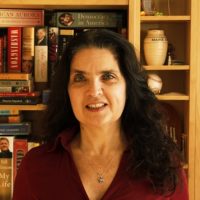 Rachel Layne
Freelance Journalist, CBS News
Biography
Rachel Layne is a Boston-based freelance journalist published in outlets including Boston Globe Magazine, CBS News, CQ Researcher, HBS Working Knowledge, MIT Technology Review and USA Today. She previously spent 20 years at Bloomberg News covering global multi-industrial companies including GE.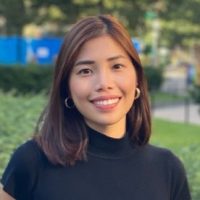 Isabelle Lee
Markets Reporter, Insider
Biography
Isabelle Lee is a markets reporter at Insider. Before moving to the US, she was an on-air stock market reporter and a television producer at the Philippines' biggest network. She holds a dual master's degree in journalism and international affairs from Columbia University. She is based in New York.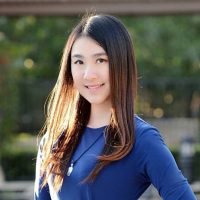 Wenxi Lin
Host & Editor, Phoenix Television
Biography
Wenxi Lin is a host and editor at Phoenix Satellite TV. She is also a master of ceremonies who coordinates and hosts numerous live events and shows in New York and California. Wenxi received her Master's of International Affairs at the School of International and Public Affairs, Columbia University.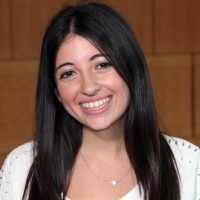 Hallie Miller
Reporter, Business and Health, The Baltimore Sun
Biography
Hallie Miller is a business and health reporter at The Baltimore Sun, where she has worked since 2018. She started her career with The Sun's audience engagement team before transitioning to a full-time reporting role. She focuses on the coronavirus pandemic and its impacts on health and the economy.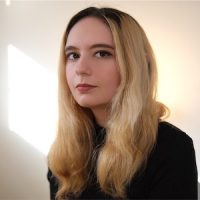 Shaina Mishkin
Reporter, Barron's
Biography
Shaina Mishkin covers residential real estate and the housing market for Barron's. She previously wrote about housing and personal finance for Money Magazine.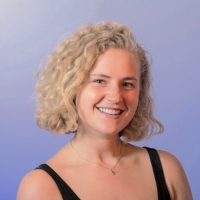 Abby Narishkin
Senior Producer, Insider
Biography
Abby Narishkin is a Senior Video Producer for Insider. The Mexican-born, American-raised visual storyteller is a born traveler with a penchant for writing about it. She runs the series "Big Business," and has 1 billion+ views across her videos. Previously, she's written for Time Out.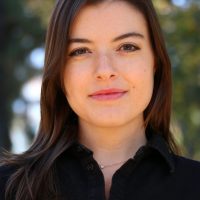 Nora Neus
Anchor Producer to Poppy Harlow, CNN
Biography
Nora Neus is an award-winning journalist for CNN in NYC. She is currently producer to Poppy Harlow, and has produced long-form interviews with Melinda Gates, YouTube CEO Susan Wojcicki, Delta CEO Ed Bastian, among many others. She is also the author of a book about the conflict in Syria (Fall '22).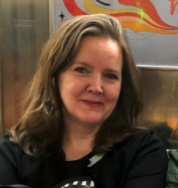 Bridget O'Brian
Section Editor, CNN Business
Biography
Bridget O'Brian is a section editor at CNN Business, where she is responsible for stories about the economy and the markets. She previously worked as an editor at Columbia University, taught at Columbia Journalism School, and was a reporter at The Wall Street Journal and The Times-Picayune.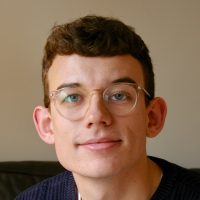 Harry Robertson
Markets and Economics Reporter, Insider
Biography
Harry Robertson is a markets and economics reporter working in London for Insider. Before that he worked for London business newspaper City AM, covering economics; and before that he was an intern at the Financial Times. He's most interested in central banks, economic policy and the housing market.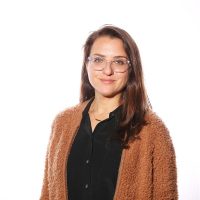 Lisa Scherzer
Senior Editor, Yahoo Finance
Biography
Lisa Scherzer was born to immigrant parents in a NY suburb and now lives with her husband and son in another NY suburb. She's been a journalist for 20 years and loves editing stories about meme stocks. Lisa enjoys crossword puzzles and tending to her tiny herb garden. In 2015 she climbed Mt Kilimanjaro.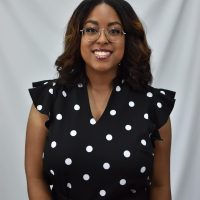 Chanel Stitt
Business Reporter, Detroit Free Press
Biography
Chanel Stitt is a Business Reporter at the Detroit Free Press, where she reports on minority-owned businesses, nonprofits and entrepreneurs. Stitt currently serves as the Detroit NABJ Vice President of Print and is the Co-Chair of the new Detroit NABJ Mentoring Program.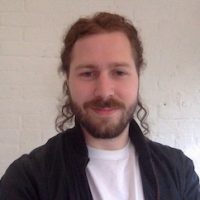 Steven Tweedie
Deputy Editor, Insider
Biography
Steven Tweedie is a Brooklyn-based deputy editor who launched the business news desk at Business Insider in 2020. He began his career 7 years ago reporting on app startups and gadgets for the publication's tech desk. He has broken news on Yahoo and Magic Leap, and interviewed a host of startup founders.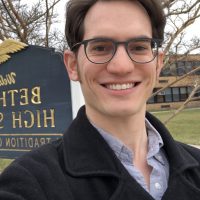 Zach Wichter
Reporter, Bankrate
Biography
Zach Wichter is a mortgage reporter at Bankrate. He previously worked on the Business desk at The New York Times where he won a Loeb Award for breaking news, and covered aviation for The Points Guy. He graduated from Northwestern University with a Bachelor's degree in Journalism in 2013.